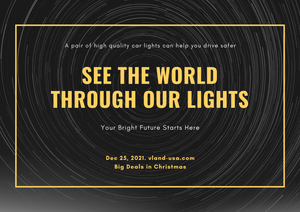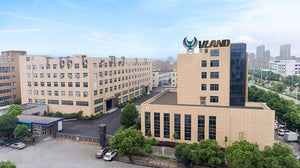 Standard Factory
VLAND owns a standard factory to produce items with high quality so that people can enjoy our products and keep their cars with outstanding performance on the roads.
NJ/CA Warehouses
We have two warehouses located in California and New Jersey, in order to enable customers' orders to be processed and shipped in time, so that customers can receive their favorite items early.
Customer Reviews
Hyundai Elantra
I love it!!! My Elantra look so aggressive I am very happy, 100% recommend to everyone!!! Fast shipping 2 days I was amazed…
Toyota Camry
Ordered the first batch of these lights. Shipping was fast, everything as described. Had an issue with installation, contacted customer service they told me how to wire where everything worked. Love the lights!!!
Lexus IS250
Customer service was really responsive, shipping was quick, and installation was a breeze after looking up a simple headlight removal walk through video on YouTube.
About VLAND
Perform preventive maintenance and make timely repairs,  and give your car, truck, or SUV the unique appearance that will have heads turning wherever you roll. You can do it all with parts and accessories from vland-usa.com. 
Car buffs are proud of what they drive, but few are satisfied with factory stock appearance. There's no better way to put a personal stamp on your ride than with a custom look and our range of exterior accessories is packed with the products to make it happen. Our selection includes custom grilles, headlights, tail lights, fog lights, bumpers and LED bulbs. LED lighting is the hottest visual appeal booster, plus you get better visibility for safer driving.  
vland-usa.com is structured to make shopping easy, hope you have a good shopping experience here.
vland-usa.com based on VLAND, who is the leading manufacturer that specialised on the design and manufacturing modified car accessories including headlights, tail lights, fog lights, grilles, LED bulbs, and bumpers. The company has been committed to becoming the world's top car modification leader for 20 years. The VLAND brand is gradually recognized and trusted by customers with high quality and high innovation. We will continue to build high quality products to meet the needs of our customers.